You can remove an event from My Events list by following these instructions:

- Login to 123Greetings Connect.

- Click on "My Events" tab.

- Click on the delete (

) button present beside the event name in "My Events" box as shown below: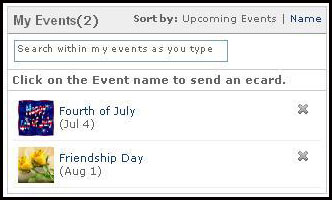 That's it. You are done! You will no longer receive reminders for the event you have deleted.
Note: You can click on the "Remove All Events" link at the bottom of the "My Events" box to delete all your events.