At a quick glance after reviewing the table below, you should be able to tell the difference between legitimate ecard email notifications and emails not from us. However, we still recommend that you manually type in www.123greetings.com after the http:// found in your Internet browser and put in the 20 digit ecard number provided in the email to view your ecard to ensure complete safety.
Example of a legitimate 123Greetings.com email:
(Note: we also have pickup reminder emails sent to the recipient at a future date that may have different copy, but same general attributes as outlined below).
Examples of fraudulent emails, NOT from 123Greetings.com:
Example 1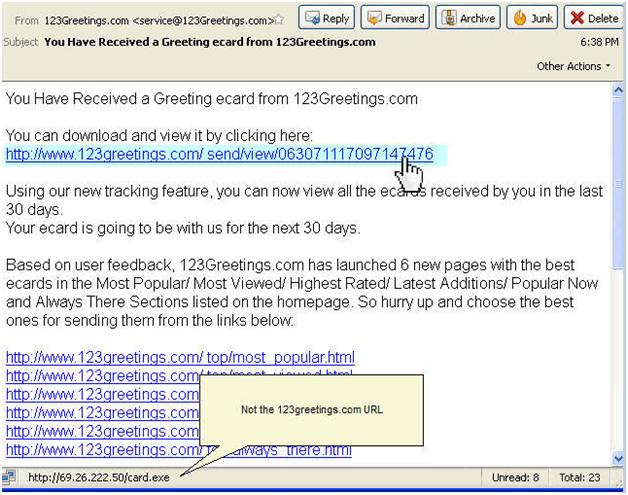 Example 2 :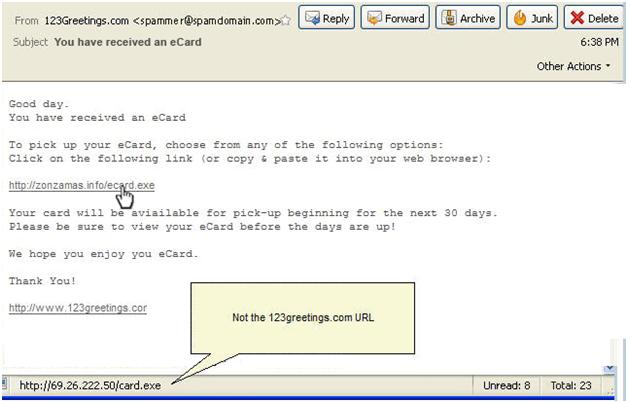 Example 3 :