If you don't want to receive Birthday Reminders please follow these instructions:

-  Login to 123Greetings Connect.

- Click on the "Settings" tab on the menu.

-  In "Birthday Reminder Settings" box you can find an option "Send me an email reminder for my contact's birthday:" as shown below: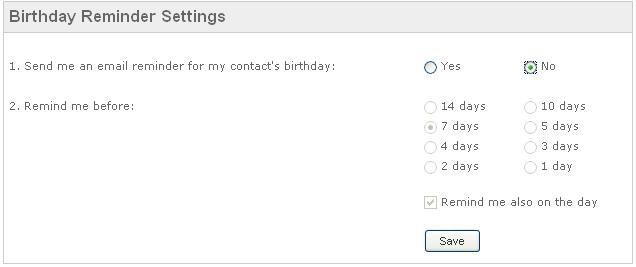 -  Select the "No" option and click on the "Save" button. That's it! We won't send any further Birthday Reminders to you.